10/10/2021 - 10/10/2021
10th October Scramble – the last major Bicester Heritage event of 2021
READY TO SCRAMBLE? Join us to live, breathe and experience historic motoring and aviation at its best as part of our October Scramble open day. Explore the best-preserved WW2 RAF Bomber Station in the country, and visit the 45 industry-leading specialist businesses based in our restored historic buildings here at Bicester Heritage, with a few […]
« Back to Events
READY TO SCRAMBLE?
Join us to live, breathe and experience historic motoring and aviation at its best as part of our October Scramble open day.
Explore the best-preserved WW2 RAF Bomber Station in the country, and visit the 45 industry-leading specialist businesses based in our restored historic buildings here at Bicester Heritage, with a few surprises for you to enjoy airside from the Bicester Aerodrome Company too.
Family and dog friendly, the Scramble is a wonderful way to while away the weekend hours in the company of some spectacular machines, in a COVID-compliant setting.
Our October Scramble promises a curated display of classic cars along the tree-lined avenues of our time-warp base and a eclectic line-up of classic and modern aircraft to view on the airfield.
FIRING ON ALL CYLINDERS?
Register to fly in here  If you have a pre-1970 aircraft, please contact Rob Reason, Aerodrome Support Manager – rr@bicesteraero.com
Meet new and existing specialist businesses at Bicester Heritage
Extended event hours from 9am until 2pm
Family friendly
COVID compliant and outdoors in the fresh air
TICKETING:
By registering your interest in attending the Scramble through our PPR booking system, the Bicester Aerodrome Company will contact you to confirm that you wish to purchase tickets for the Scramble.
PLEASE NOTE:
Passes for this event are per person and are only available in advance. They will not be available to purchase at the gate on the day. Please book early to avoid disappointment.
The purchase price for each Pass includes a 50p donation towards Starter Motor, a Bicester Heritage based charity with the sole intention of putting young enthusiasts in the driving seat. To find out more please visit StarterMotor.
Children under 16 years of age may attend free of charge but still require a Pass.
Well behaved dogs are welcome but please keep them on a lead at all times.
Parking for all visitors including pre-1990 vehicles will be around the outskirts of our Hangars and Airfield, a change from the previous Scramble format.
The Bicester Heritage 'Technical Site' will contain a curated collection of display cars set by the Bicester Heritage specialist businesses. Unless invited to display, please do not arrive early as you will not have access to the Technical Site.
Due to limited capacity and our new Scramble format, specific car club displays will not be taking place.
This event is outdoors, please dress appropriately with shoes suitable for exploring our site.
COVID COMPLIANCE:
This event has been designed to be COVID compliant, set outdoors within plenty of space, with a reduced visitor attendance number and socially distanced queuing systems in place.
Passes will be scanned through your car windows, please ensure that all attendees have their passes ready at the ticket check, either on their phone or printed on paper.
While face masks are no longer a mandatory requirement, we ask that you are aware of others so that all attendees can enjoy the event.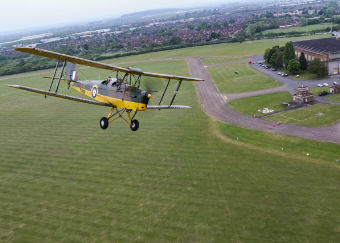 Landing Fees
Whether it is landing, touch and go, hangarage or refuelling, please see click here for further information.
Landing Fees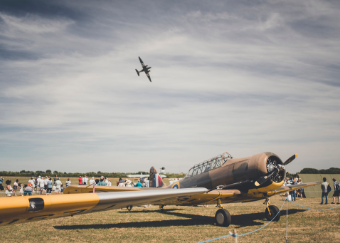 Getting Here
Please click here for details of our location, how to get here and key contact information.
Contact Us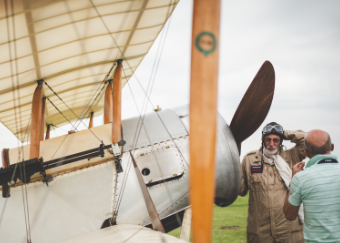 About The Bicester Aerodrome Company
Find out more about The BAC and our history.
About Us