25/06/2021 - 26/06/2021
Fly-in & Camp
In conjunction with our on site partners the Wriggly Monkey Brewery we warmly invite visiting aviators to a Tap Room Fly-In on the afternoon of Friday 25th June 2021. Limited availability – preference given to early responses and early aircraft. Two 50 metre wide grass runways – see https://www.bicesteraero.com/airfield-information/ Arrive from 15:30 onwards A chance […]
« Back to Events
In conjunction with our on site partners the Wriggly Monkey Brewery we warmly invite visiting aviators to a Tap Room Fly-In on the afternoon of Friday 25th June 2021.
Limited availability – preference given to early responses and early aircraft.
Two 50 metre wide grass runways – see https://www.bicesteraero.com/airfield-information/
Arrive from 15:30 onwards
A chance for Vintage and GA Aircraft to visit Bicester Aerodrome and have a tour of the Bicester Heritage campus
Enjoy Wriggly Monkey beer brewed on site and great quality food along with other Friday night tap room guests
Outside seating – COVID secure
£25 per head all-in to include a landing, table booking, a drink & food (bottles to take home available)
Additional £10 per aircraft to park overnight  and camp under the wing
To apply for a slot please complete our PPR form: https://www.bicesteraero.com/ppr-booking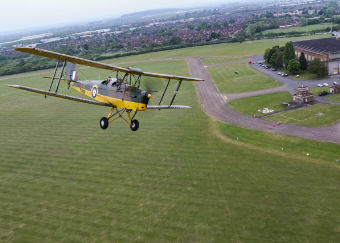 Landing Fees
Whether it is landing, touch and go, hangarage or refuelling, please see click here for further information.
Landing Fees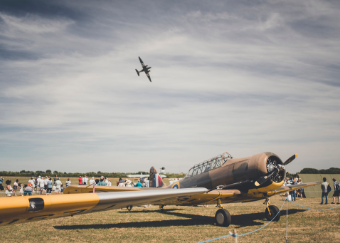 Getting Here
Please click here for details of our location, how to get here and key contact information.
Contact Us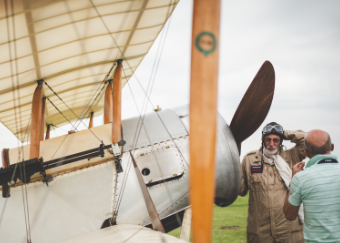 About The Bicester Aerodrome Company
Find out more about The BAC and our history.
About Us